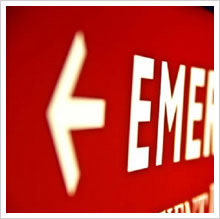 If you find yourself in the unfortunate position of being locked out of your property, with either your keys missing or locked inside your property, Fortress Lock and Safe Co. are on hand to get you back inside as fast as possible, with minimum damage to your door.  We are able to deal with a door opening service where the keys are locked inside the property, as well as where customers have lost their keys and are locked out.
If the keys are inside, our engineers can open most locks without having to drill, or change the lock itself, enabling the continued use of your existing set of keys. We can help if you have accidentally left your keys in your house and are now locked out.
We are now able to come out to vehicles where the keys have been lost or damaged, although this does depend on the make, model and year of the vehicle.  If you want to find out more please don't hesitate to contact us.